Recover deleted documents, including Word, Excel, PowerPoint and more...
Recover My Files data recovery software will recover deleted Word, Excel, PowerPoint, and many other document formats which have been emptied from or by-passed the Windows Recycle Bin. Download Recover My Files now and...
See deleted your deleted documents before you decide to purchase
Excel recovery screen shot: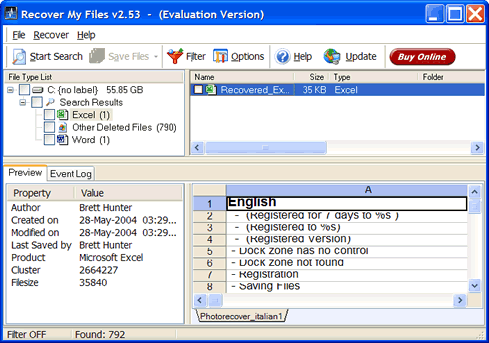 Word recovery screen shot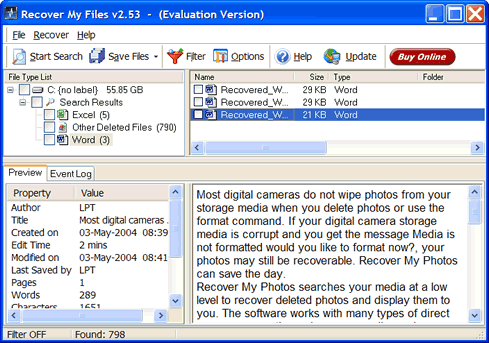 Once you have located your deleted documents with the download version, purchase a registration key to activate the save files feature. You must save the files to a drive other than the one on which they were lost.
Recover My Files requires no special technical skill. It is compatible with all versions of Windows and FAT 12, FAT 16, FAT 32 and NTFS file-systems. Use Recover My Files to undelete and recover files from Jaz, Zip disk, USB drives and other removable media types, as well as hard disks and floppy disks.