Quick Start Recovery Guide
Introducing Recover My Files
Recover My Files was first commercially released in 2002. More than 10 years later is remains the leader in home and business recovery software. Recover My Files will recover:
Deleted or lost files;
Formatted Disks;
RAW Disks;
Missing Drive Letters;
Windows Re-installs or Windows system restores
It is designed specifically to allow non technical computer users to quickly and simply recover data.
Safe Recovery
Recover My Files is designed so that it does not alter the contents of the drive being searched. This way you can evaluate the software with confidence and determine if your files can be recovered. Our aim is to provide you with absolute confidence that your data can be recovered before you purchase a license key to save your files.
Full File Preview
The version of Recover My Files that is downloaded from our website is fully functional. It will allow you to preview the contents of documents and graphics that it locates on your computer. You must purchase a product activation key before you can save your files. You must save files to other storage media (eg. another hard drive, external USB drive or network drive).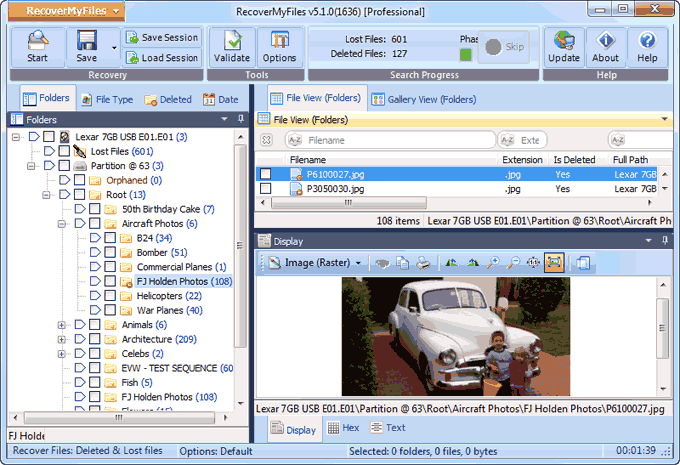 New Features
Recover My Files has many new features, including Gallery View, Filtering, Validation, and Disk Imaging. Learn more about here or download and try Recover My Files now:

Recover My Files download instructions
Click the download button to begin the download.
If possible, save then install the Recover My Files installation program on a drive other than the one on which your files were lost.
Run Recover My Files, search your drive and preview the files found in the results screen.
NOTE: Software will only run on Windows PC's
» Previous Versions