Screenshots of Zip Repair
Zip Repair will repair corrupt Zip files. No technical skill is required to fix a corrupt Zip file.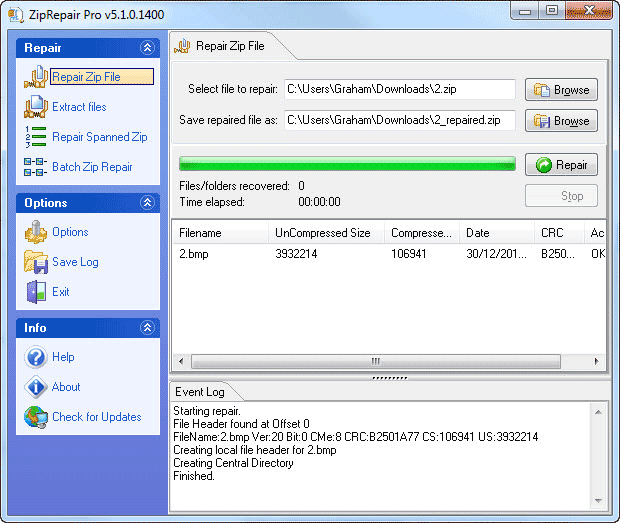 The trial version of Zip Repair Pro will recover files of 5mb or less for free.
"I had all my family photos and important document in my Zip File. My heart sank when all of a sudden the Zip file was corrupt and I kept getting a Zip CRC error.

I thought Zip files were rock solid and could never become corrupt! I was wrong. I found Zip Repair and to my absolute delight it opened the corrupt Zip file without a hitch and I had instant access to my most important files and photos again. I can honestly say that it is the best $29 I have spent in my life. Thank you and keep up the good work!"
Download and try Zip Repair ....